Once again our winery opens its doors and invites you on July 31st to the "LINEA" wine festival with plenty of wine!
Transport of grapes with donkeys.
Press grapes in the traditional wine press
Try fresh palouze and zivania from the cauldron.
Music and dance by Cultural Group, Dyonisos.
Ample wine.
Traditional Honey Balls.
Basket making.
Take a closer look at how traditional chairs are hand made.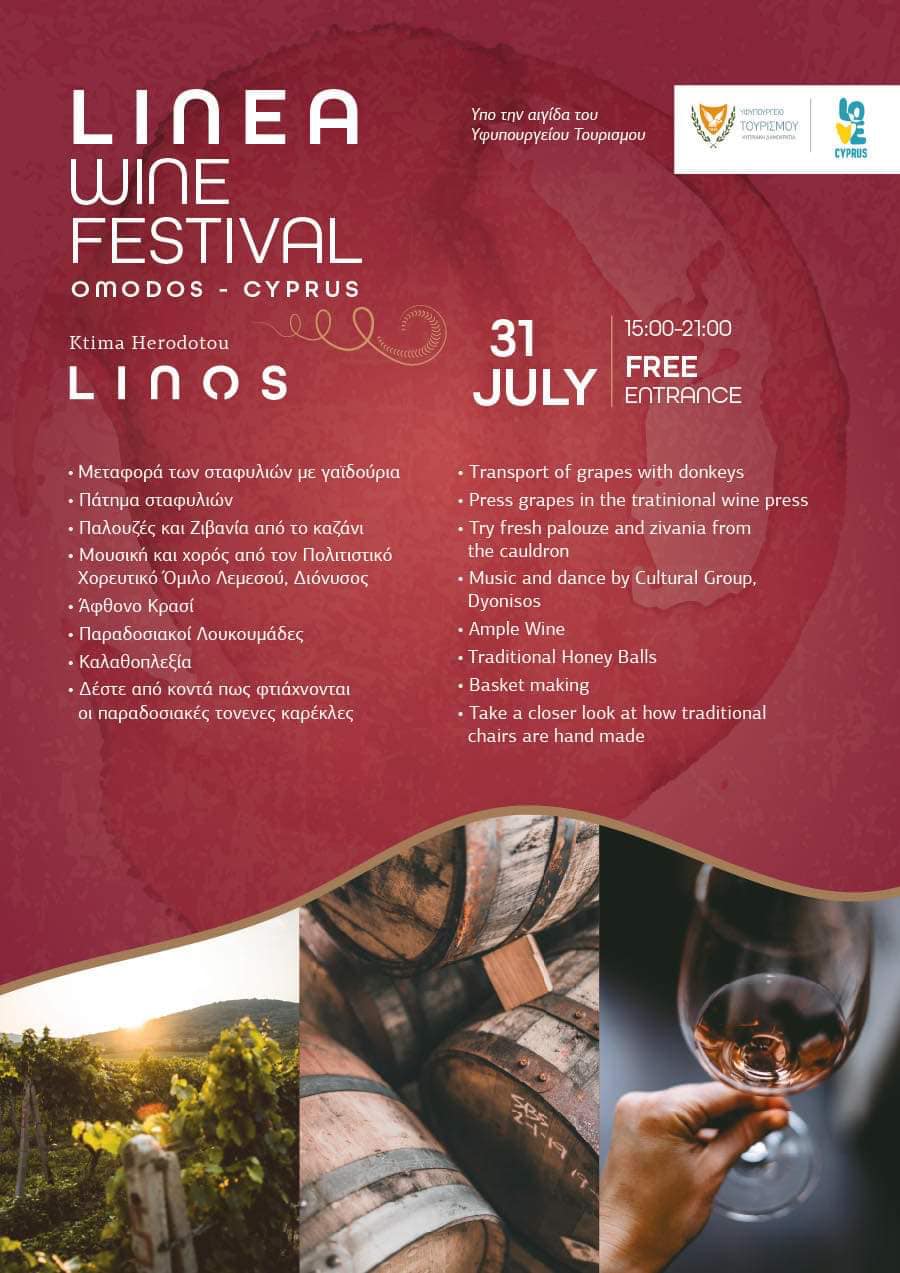 Share This Story, Choose Your Platform!